Meals
Breakfast Buffet 
As an option, you can include a daily breakfast in your stay. It has a value of €10.00/person/day. Children up to 10 years old pay €5.00
Our buffet breakfasts include: variety of breads, butter and jams from the Herdade, cheeses and ham, assorted cereals, yogurts, cake, fruit, juice, milk, tea and coffee.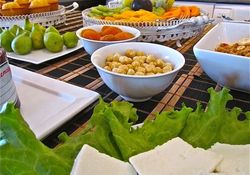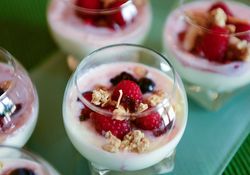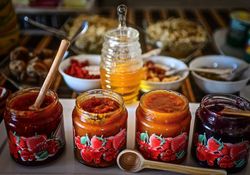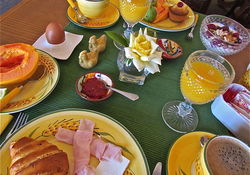 Dinners
In "Full Rental", guests have full access to the kitchen to cook. Possibility of delivery of meals by some restaurants in the area.
If you would like us to organize a special dinner during your stay, we will be happy to prepare it for you. 3-course menu (customer approved). Ask us for this option when making your reservation.
Possibility of Vegetarian Menus.