Activities nearby Agua D'Alte
All around us there is a wide variety of activities and experiences organized by our Partner Companies :
Wine and Olive oil Tastings

The Esporão in Reguengos Monsaraz, the Herdade das Servas, Herdade Vila Santa (João Portugal Ramos), Maria (Julio Bastos) in Estremoz, and the Cartuxa in Évora, are very well known  Enoturisms where you can taste and purchase the best wines of Alentejo as well as visiting the wineries.
Visit our page "Rural Tourism in Alentejo" sub page "Alentejo Route Wine" where you'll find the links to their websites.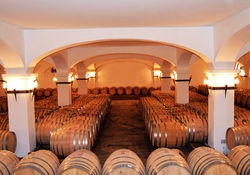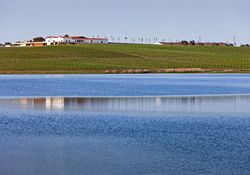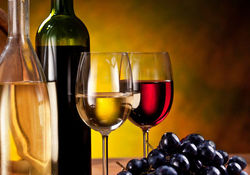 Nautical Activities (alqueva)
With the Nautical Center of Monsaraz just over 30 minutes from us, you can enjoy a range of water sports (kayaking, paddle board, seagulls) in the Alqueva Dam (The largest artificial lake in Europe). You can also opt for a boat ride with the right to stop at a beach / island for a magnificent baths.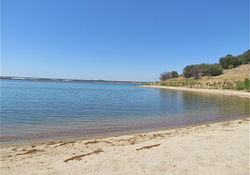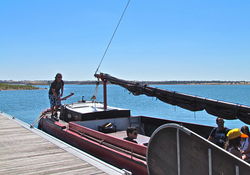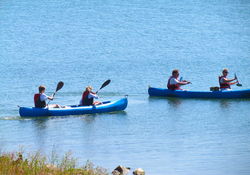 TOURS
Tour of "notable, noble and ever loyal" city: Estremoz

This charming town, passed by nearly all kings to hunt, others to promulgate edicts, others there to find his final resting place ... has a lot to prove.
Beginning with the Castle and its beautiful view, we go through the history of the city through their churches, convents, its sidewalks.
Walked in places with limited access to make you discover unknown wonders, will be a well satisfied hour tour that will end with a delicious snack.
Tour of "Ribeira Grande"

Here we go in search of silence, the beauty of this little known small river, the rare fauna and diverse flora for this track ... words will never be enough . Come and realize. The snack here will be served outdoors.
Either the visit of the "Heritage Estremoz" or  the tour "Ribeira Grande" are an half day program (morning or afternoon) led by historian Wolfram Mélanie. Both end with a "snack" food, which can be in a restaurant or picnic
Value of Experience:. 40,00 € / person (minimum 2 people)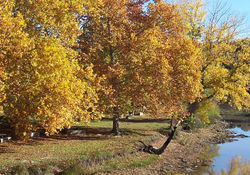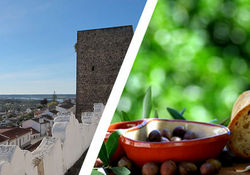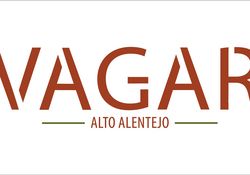 Route "Shades of Marble"
We invite you to take a morning or afternoon full of strong emotions, not lack the descent to a Subterrania quarry contemplation of one of the most fascinating landscapes in Alentejo (top of Quarry Moor), the application of marble monuments, and, as might be expected, Alentejo tasting a meal in one of the most popular restaurants in the Region (optional meal). Meeting Place: Tourist Office of Vila Viçosa
Value of "Experience" - 20,00 € / person (Performer Heritage, entries in local and VAT included).. Lunch Alentejo cuisine for the additional value of 15.00 € / person. Minimum 2 persons